Interested?
Fill out our form with your availability and we'll contact you today!
What have you got to lose?
Click here to
get a free consultation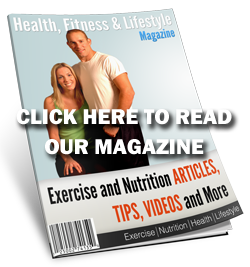 Testimonials
This is what our clients are saying:
Marcia C: HBFM is the most fun and challenging place to exercise.
Trudi M: Since becoming a member of HBFM, I have lost over 35 lbs. I have reduced my body fat significantly, reduced my blood pressure enough to no longer need medication. I feel so much healthier and fit. Besides all that I have met wonderful people and made several new friends.
Roz G: I have been working out at HBFM for a couple of years and enjoy the individual instruction and the variety of workouts. I never do the same routine. I always feel better after a workout, I also feel I have been paid attention to.
Joan B. The Rest of YOUR Life Diet Program has been so far the best thing I have done for myself in a long time. Having MaryAnn as a coach, leader and friend has made all the differance to my success. Thank You !!!  Lost 20lbs, 17.75 inches and 1.8% body fat in 8 visits.

Ellen M: This is the only exercise program I have actually enjoyed. The atmosphere is great! Just need more classes.
Bridgette B: It is all the support, keeping with the program is easy... Its real Food! One month done the rest of my life to go !! Lost 25.5 lbs, 43.5 inches and 9.5% bodyfat in 8 visits.
Linda B: I haven't been able to lose this kind of wieght in years. Its #@$&ing unbelievable!! Its also easy and I love it. 9.2 lbs, 13.5 inches and 3% bodyfat in 12 visits.
Sherry C: You have created a safe, welcome community for like minded people to meet, have fun and oh-yeah not only learn but live a more healthy lifestyle. Just when you think your at a place in your life that you don't need anymore friends you join an exercise class that leads to ten more friends and a new you! Thank you so much for coming into my life when you did. I'm enriched!